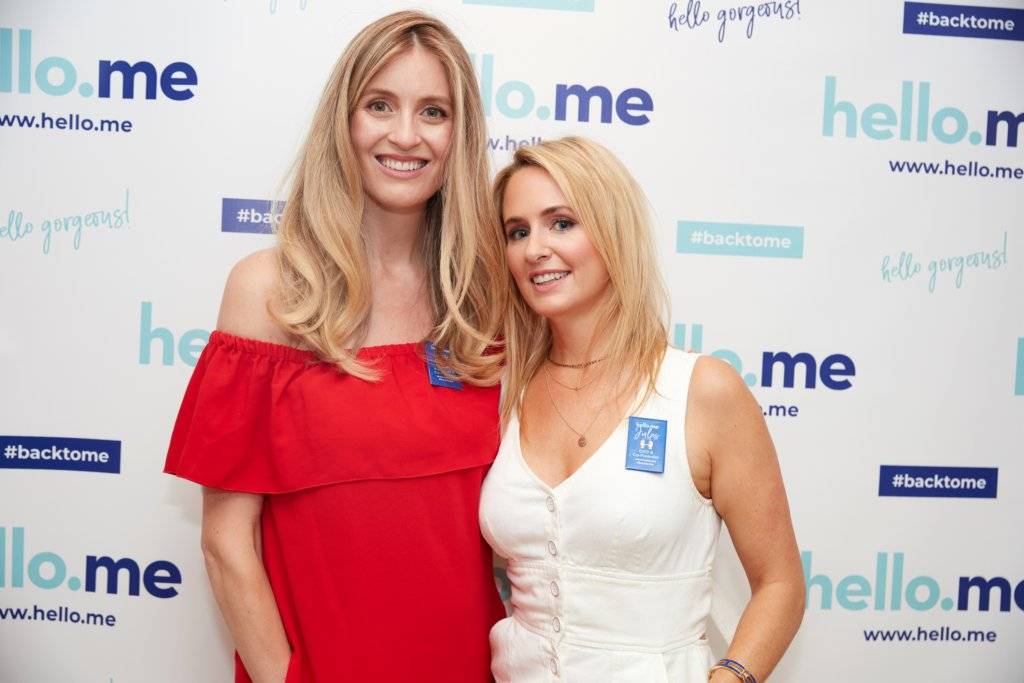 Elizabeth Goldspink / Julie K. McClure
Ain't no party like a hello.me PAR-TAY! When you drop a top notch product like Top Up Tonic, you have to have an equally top notch celebration, right? On July 11th, we did just that! hello.me took on the Big Apple and invited the who's who of NYC to a launch party at sundays Nail Studio in Manhattan.
An exclusive evening for media and influencers, guests got to turn up (and turn down!) with us by indulging in fresh limited edition hello.me-themed manis, henna and massages, while sipping on refreshing bubbly from Summer Water, lite bites from TRUWOMEN and enjoying hello.me swag bags featuring products from COOLA suncare and flyby. Plus, EatGoodNYC surprised us with custom-made hello.me vegan treats.
It was a night to remember, with guests getting to enjoy a meet & greet with our founders, Liz & Jules, who dished on all of the deets about our hello.me Top Up Tonic.
The guest list included our media friends from Well+Good, Bustle, BuzzFeed, Refinery29 and Womanly Magazine and we are so stoked we were able to celebrate with some of NYC's top #hellomegirls like Summer Y.L., All Things Bueno, The Concrete Blonde, The Sweat Chic, Layers of Chic, The Fourtress, Aisha Beau and Scarlett Halo — just to name a few.
Scroll down to get your partying & pampering on with snaps courtesy of Marta Skovro. We had a blast in NYC!